Walk Myself Home:
Anthology, Caitlin Press, 2010
"A powerful kind of spirit seems to accompany this book – or it certainly did on the night of the reading I attended. I believe it is this spirit, especially as embodied in those articles of triumph, that carries the message of hope, the message borne in the book's sub-title, "to end violence against women."
– Heidi Greco, Prairie Fire

". . . a moving and often heart-breaking update of the continuing tragedy of violence experienced by Canadian women. It is a valuable anthology that cries out for societal action."
–Margaret Mitchell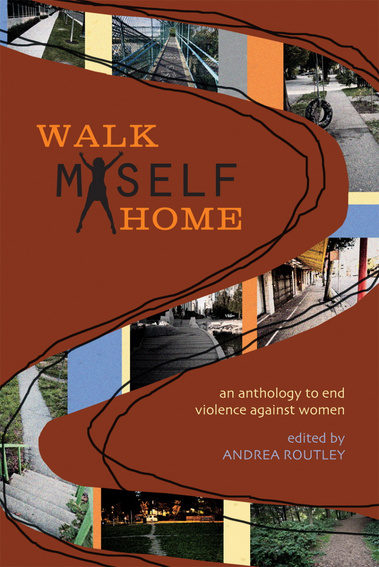 There is an epidemic of violence against women in Canada and the world. For many women, physical and sexual assault or the threat of such violence is a daily reality. Walk Myself Home is an anthology of poetry, fiction, nonfiction and oral interviews on the subject of violence against women, including contributions by Kate Braid, Yasuko Thanh and Susan Musgrave.